Retail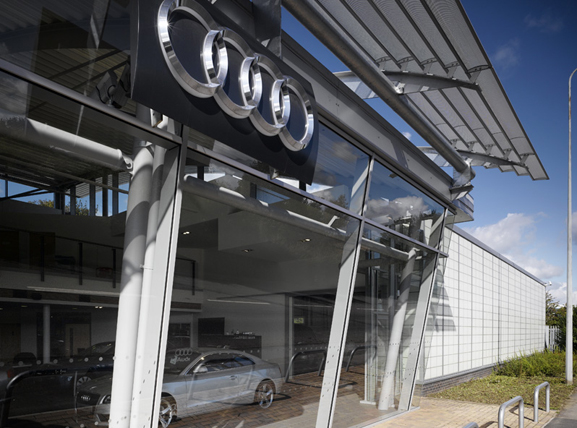 Inherent strength and slim sightlines make Comar aluminium the specification product of choice for all
retail outlets.
Comar offers extensive framing systems which integrate to maximise the glazed area
for merchandising and increase the natural light into the unit.
Step through Comar 7, an extensive range of sliding, automatic, folding or swing doors. Overhead
Comar 6 creates sloped, pitched or barrel vaults which cast natural light throughout the retail complex
or outlet. Comar 1,3,4 & 8 integrate with Comar 7 to provide shop-fronts with various angle returns and
height capability, Comar 6 curtain walling houses the envelope with a variety of cover caps which
complement panels and glazing.
For future proof solutions Comar 9P.i High Performance Ladder Frame system offers low U-values, minimal sightlines and integrates with the Comar 7P.i CD Door to offer a high performance robust facade. Products for the Retail Sector include:
Ground Floor Framing Comar 1,3,4 & 8
Commercial Doors Comar 7
Roof Glazing and Curtain Walling Comar 6
High Performance Framing Comar 9P.i
Ladder Frame
Thermally Broken Doors Comar 7P.i CD