Public Sector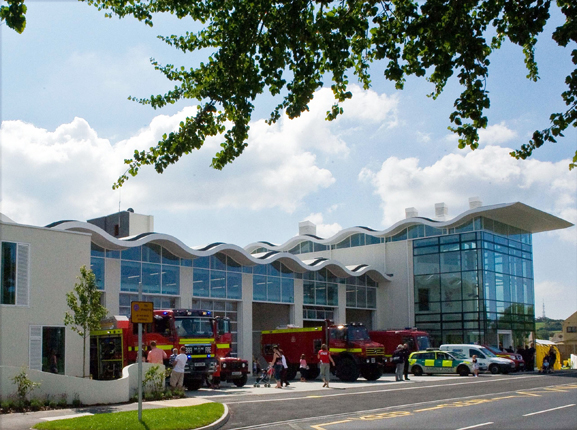 Comar have worked in conjunction with Local Authorities to design specific products for use in the public building sector. The nature of public building construction demands cost effective, robust solutions.
After extensive research and consultation with key
supply partners, Comar Architectural Aluminium Systems designed the Comar 9P.i High Performance Framing, Window and Door System.  Research indicated that a thermally efficient future-proof facade system was required, with off-site manufacture, offering value engineered solutions that reduce material content.
Comar 9P.i High Performance Framing offers two options of construction: ladder frame or mitre frame. Comar 9P.i windows and doors hang directly from the frame, reducing the need for additional outer frames, creating
a truly integrated solution. Building typologies differ from
refurbishment to new build, so Comar 9P.i has profile widths of 80mm, 100mm or 120mm creating greater design flexibility. There are two levels of thermal performance: Standard P.i and Enhanced P.i, creating U-values of between 1.6 to 0.77, for a typical grid size with opening vents. Comar 9P.i has slim 65mm sightlines to ensure that this architecturally demanded aesthetics are achieved.
Comar 7P.i Folding Sliding Doors
Comar 7P.i ECO Doors
Comar 5P.i ECO+ Casement Windows
Comar 9P.i High Performance Ladder Framing
Comar 9P.i High Performance Mitre Frame
Comar 9P.i High Performance Windows
Comar 9P.i High Performance Doors