Hotels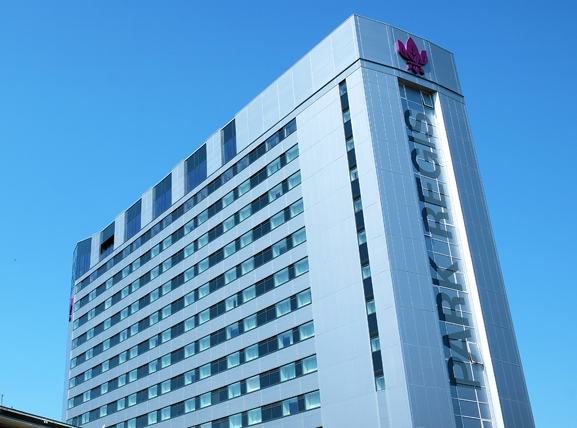 Hotels are designed as multi-functional buildings that need to provide different comfort levels and services to guests. The facade must also conform to the hotels current brand guide-lines.
From budget hotels to resorts, Comar have provided window, doors and curtain walling solutions that have been polyester powder coated to suit the hotels
corporate colours. From easily identifiable entrances,
with automated Comar 7 doors for guests to quickly
check in,
to rooms with thermally efficient Comar 9P.i casement or tilt/turn windows fitted with lockable restrictors, to restrict the window opening to 100mm for safety.
Comar products can provide the ideal solution throughout the hotel complex.
Commercial Doors Comar 7
Thermally Improved Comar 7P.i Doors
Comar 5P.i Commercial Windows
Comar 9P.i High Performance Windows